During the night of March 29th, a spring snow in Jiuzhai Valley turned the park into a fairytale world with only peace and beautiful sceneries.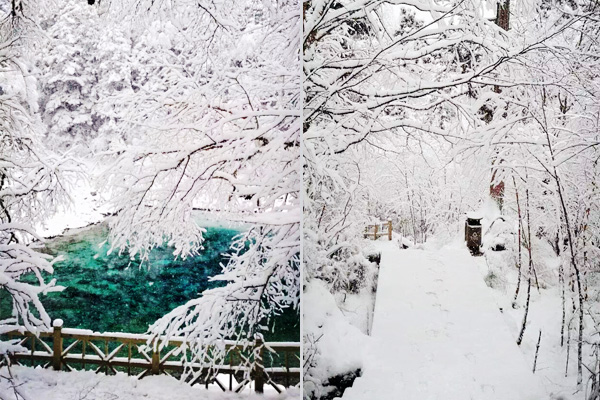 When the purely white snow blankets the trees, grasses, watersides, wooden tracks and roads in the park, leaving only the colorful lakes, flowing water and waterfalls uncovered, it looks like a big silver veil inlayed with blue diamonds, green jades and silver purls floating in the mist, bringing you into a magic and mysterious world of nature.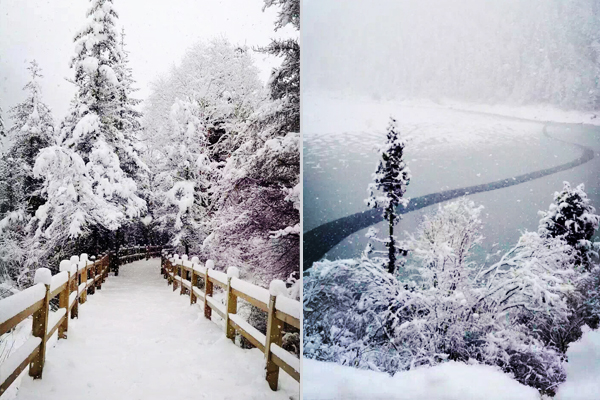 Tourists visiting the park today are so happy, as they can enjoy amazing snow sceneries in spring while viewing the most beautiful water scenery which the park is renowned for.