With spectacular sceneries of lakes, waterfalls, mountains, forests, and seasonal sceneries of snow and blue ice in winter, as well as rich flora and fauna species all in one national park, Jiuzhai Valley has being attracted more and more attention home and abroad.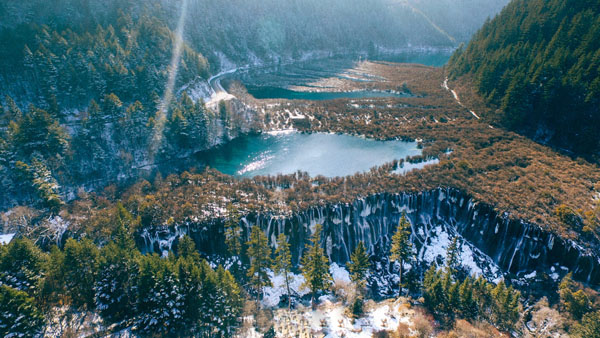 Leading by the Five flower Lake, which was listed as one of the TOP 10 Beautiful Lakes by an US website, most lakes in Jiuzhai Valley have breathtaking colors as a result of its lake-bottom travertine and colorful algae. In autumn, the lakes all have reflection of the colorful forests, displaying the gorgeous beauty of nature.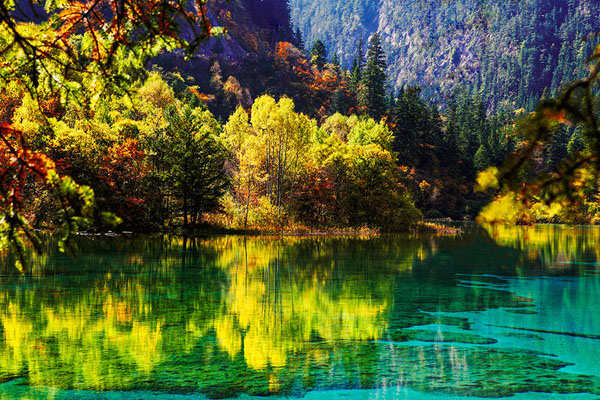 Nuorilang Waterfall is the signature of waterfalls in Jiuzhai Valley, and it is also the widest travertine topped waterfall in the world. During the late summer, when the water level is at its highest, the noise of Ruorilang Waterfall alone is impressive, and during the winter the waterfall usually freezes, creating an enormous ice curtain.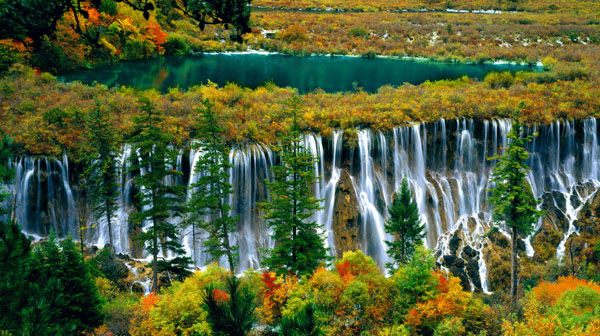 Forests cover more than half of the national park. As seasons alternate, the colors of the deciduous species change the face of Jiuzhai Valley. When autumn came, the yellow, orange, and red leaves on the trees as well as their reflections in the lakes make stunning sceneries.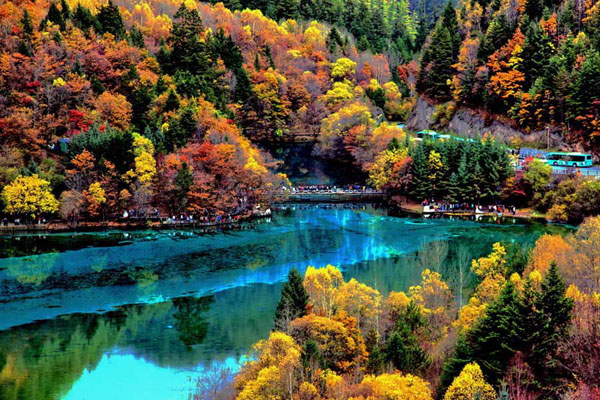 The magnificent frozen waterfalls, especially the Pearl Shoals and Nruorilang waterfalls are the main attraction of the Winter Wonderland scenery. The magnitude of these giant blue icicles has led to many fairytale like descriptions of winter in Jiuzhai Valley.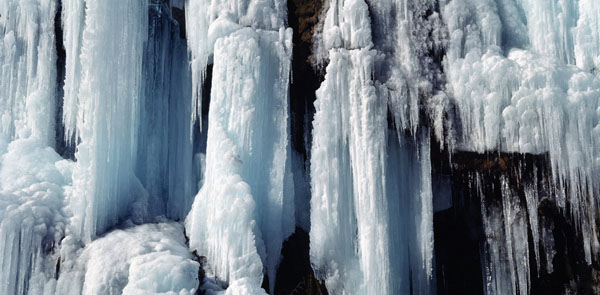 When a sunny day came after snow, the white shining snow covered the mountains, trees, and lake sides, leaving only the jade-like lakes unveiled, making another wonder in winter.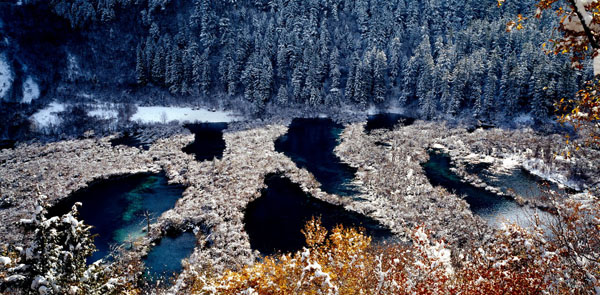 Due to its location, Jiuzhai Valley is also very high in biodiversity. Virgin forests of mountain conifers and mixed broadleaf-coniferous species cover 63.5% of the park with much of the remaining area being above the tree line. In 1991, 2567 plant species were recorded in the park, including 92 species being of interest for their rarity, endemicity, ornamental or medicinal value. The tree and shrub species include firs, spruces, honeysuckles, azaleas and bamboo. There are 15 species of rhododendron in the park, and a few of them started blooming two weeks ago.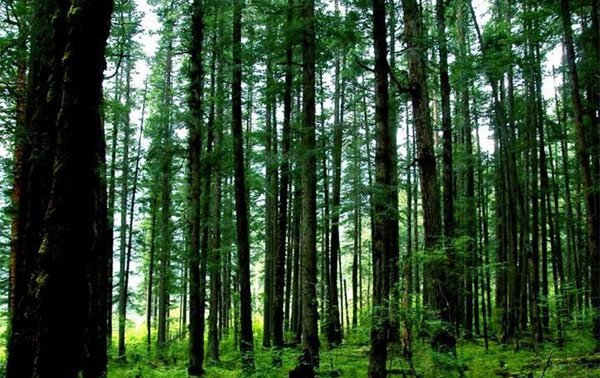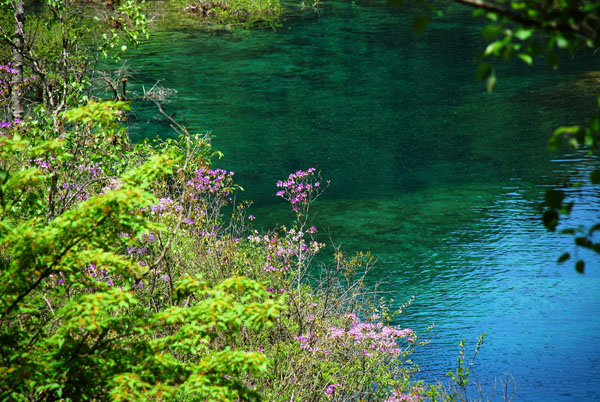 The varied habitats and wide altitudinal range make for a highly diverse and biologically important fauna. There are 170 vertebrate species, ten animals and two fish, including 27 state-protected rare and endangered species like the giant panda, golden monkey, and forest musk deer. 223 bird species have been recorded in Jiuzhai Valley National Park, including lesser kestrel, Chinese grouse, and rufus-headed robin.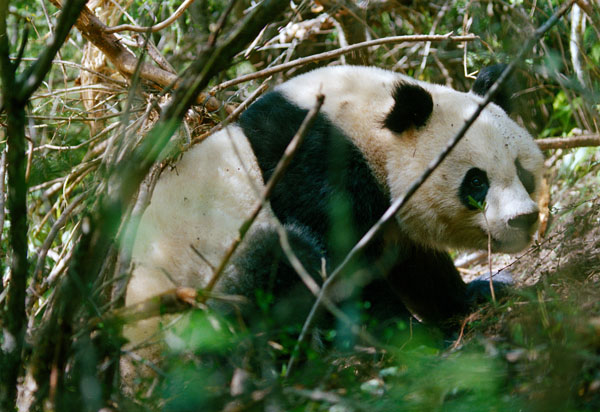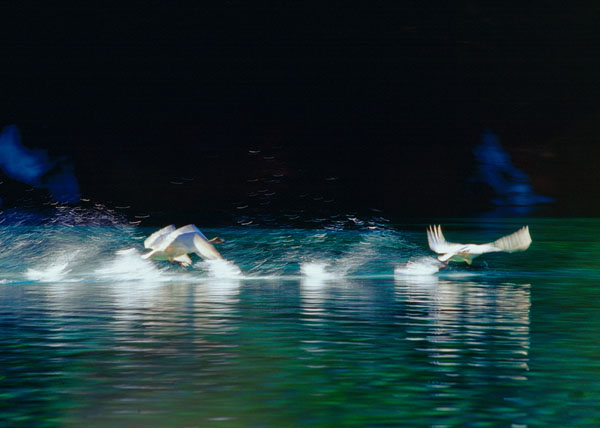 With all the above natural wonders and rich flora and fauna resources, Jiuzhai Valley is absolutely the best destination for you to learn about China's nature.