On the afternoon of July 16th, the water level of Panda Lake in Jiuzhai Valley National Park raised to its embankment, and then flew over to form a 78 meters' high waterfall, bringing surprise to the tourists. Because of its highest altitude difference among the falls, Panda Lake Waterfall is listed as one of the five largest falls in the park together with Nuorilang Waterfall, Pearl Shoal Waterfall, Shuzheng Waterfall and Arrow Bamboo Waterfall. It is also a seasonal waterfall, freezes in the winter and turns back into waterfall in every summer.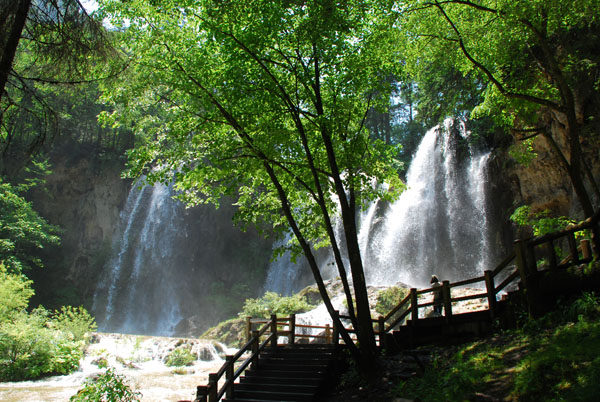 Panda Lake Waterfall drops straight down to the bottom of the valley,?making a spectacular scenery with water beads splashing and water mist flying, attracting tourists stop to appreciate its magnificence and take photos. After 7 months' silence, the wooden trail between Panda Lake and Five Flower Lake has also regained its vitality as tourists rambling around while water gurgling.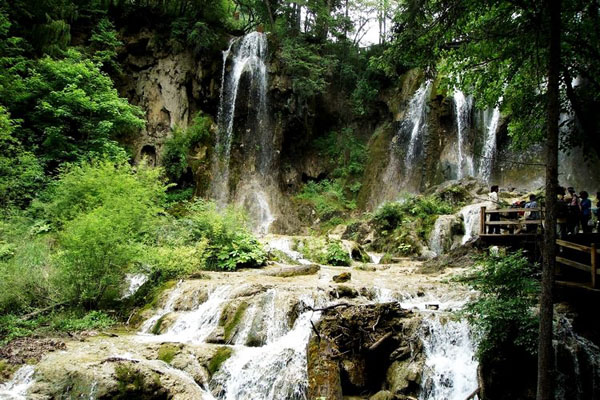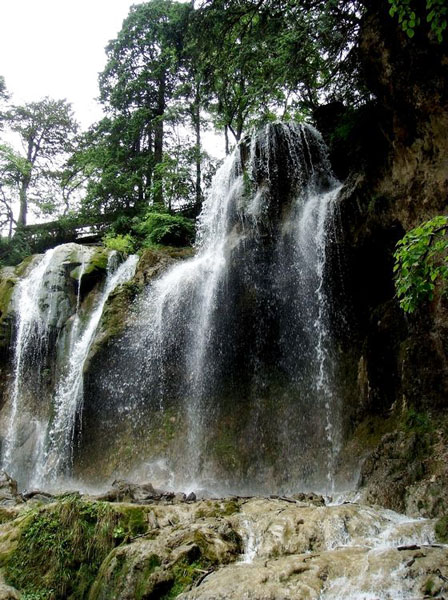 According to the rainfall data provided by Jiuzhai Valley National Park's Automatic Meteorological Station, the rainfall from January to July of 2016 decreased about 130 mm than that of 2015, which delayed the wet season of Panda Lake, and also postponed the formation of Panda Lake Waterfall for 40 days. Currently, the lakes and waterfalls in the park all have rich water flow, showing splendid water scenery.