The spectacular Hongyuan (red plain) Grasslands was so named because the Red Army, over the course of a year, passed through here during the famous Long March in 1936. A plateau at over 4,000m (13,123 feet) above sea level (the highest point being 5,000m or 16,404 feet), stretching for over 8,400 sq.km., the Hongyuan Grasslands is said to be home to over 300,000 herded yak, 20m herded sheep and over 20,000 horses.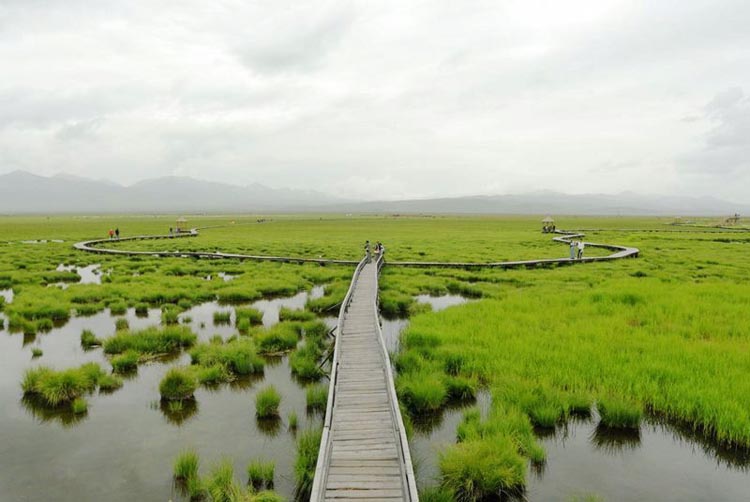 The four seasons bring unique dramatic sceneries ranging from a snow covered expanse during the winter to endless flowering meadows in the spring and summer.
        In order to get to Hongyuan you can get on the Nanping – Ma Er Kang bus in Jiuzhai Valley. It should take approx 6 hours to arrive in Hongyuan town. If you're adventurous and able enough a bicycle tour along these grasslands would be perfect!