Wolong Panda Reserve is part of the Sichuan Giant Panda Sanctuaries UNESCO World Heritage Site.
        The Wolong Reserve ranges from 1,200m (3,937 feet) to 6,250m (20,505 feet) above sea level and it is home to over 4,000 plant species. The Wolong reserve is home to the world's largest captive panda population and is part of the UNESCO World Heritage Sichuan Giant Panda Sanctuaries which is home to the largest population of giant pandas in the wild.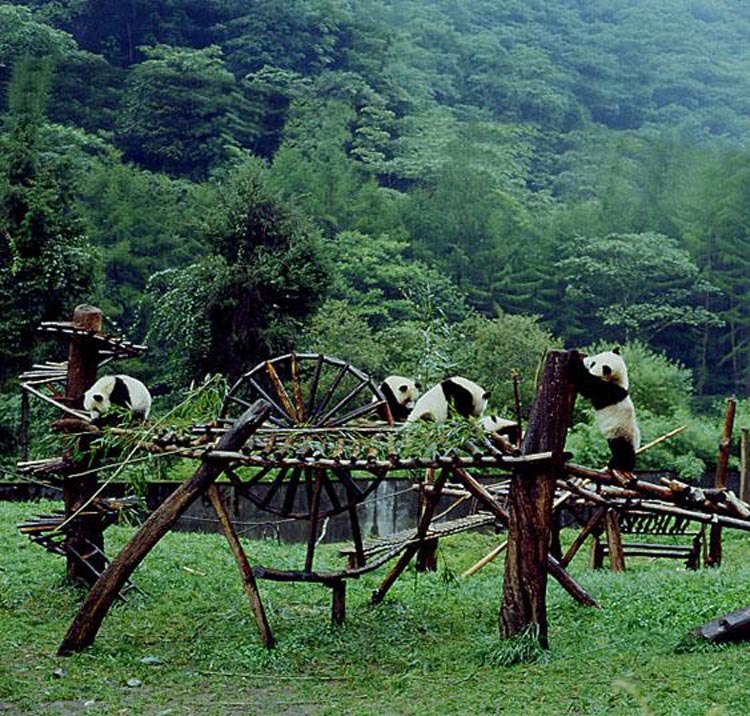 The Wolong Panda Reserve has not been open to tourists since the May 2008 Sichuan earthquake. Wolong is currently being re-constructed and the new multi-million dollar reserve due to be opened in 2011 will be the world's biggest and best panda reserve.